When your child has special needs, those challenges require much more than traditional wisdom. Add the upheaval of divorce and you'd have to have superpowers not to feel overwhelmed. Divorcing with a special needs child can present its own set of challenges.
Understanding how to build a special needs parenting plan can be the key to supporting your child's wellbeing (and your own) throughout your divorce and beyond.
Whether your child faces a learning disability, mental health, or physical condition, understanding their unique needs, what helps minimize their struggles, and maximize their strengths, should be top of mind as you build your custody agreement and parenting schedule.
Divorcing with a special needs child presents a need to pay extra attention to them. Does your child take medication, require a special diet, function best with a strict routine, attend regular medical appointments, have difficulty with transitions? Make a list!
Every caregiver in your child's life must be willing to accept your child for all their gifts, and willing to provide what's in their best interest.
Are you and your co-parent on the same page about your child's diagnosis? Are you equally capable of meeting your child's unique needs? Will they consent or provide financially when a program of support becomes necessary?
Whether you have good communication with your co-parent, or your split is high conflict, addressing these questions now, in your agreement, will give you peace of mind as you enter your next chapter.
Here's what you need to know to plan for a special needs divorce:
1. You may need to retain greater legal custody, or plan ahead for resolving disagreements.
Legal custody is the right to make important decisions regarding your child. When both parents play roles in a child's life, they often share the right to weigh in on matters of health, education, religion etc.
When a child has special needs, it's not uncommon for one parent to shoulder greater responsibilities in understanding the educational and clinical needs of that child, and to advocate for related support.
Have you found the specialists, collaborated with the school's child study team, established unique home routines, researched medication?
If you are the real life expert regarding your child's individual challenges, you may want to preserve singular decision-making power on matters that require your distinct expertise. Whether you're in court or in mediation, you can do this by carving out specific exceptions even within a joint legal custody agreement.
Here's some sample language:
"The parties will share joint legal custody, and will work together to reach agreement on education matters related to Charlie. If the parties cannot reach agreement, Mom will have final decision-making power with respect to school selection for Charlie."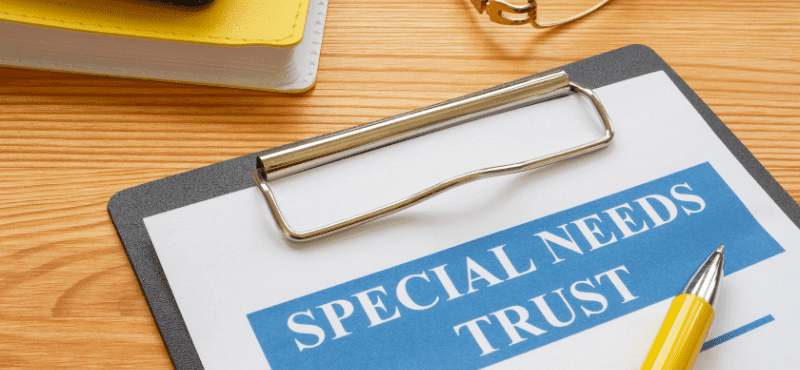 If you and your co-parent do share legal custody over all major decisions, how will you resolve a disagreement?
Your former spouse may be more inclined to agree with the need for a service when hearing it from a clinical professional, rather than from you. And no judge wants to dictate whether your child needs therapy or medication.
Whenever possible, defer to expert professional guidance. Have a clinician provide recommendations. You can even include in your agreement "… if the parties cannot agree, they shall defer to the recommendation provided by Dr. S., or a similarly qualified clinician of mutual selection."
2. Child support may need to be higher.
Child support provides for your child's day to day essentials in your home. Depending upon your child's needs, you may have additional expenses beyond the traditional. If you know there are necessities unique to your child that require additional funds (medication, equipment, supplies) a higher amount of child support, sufficient to cover these added expenses, may be appropriate.
3. Plan for broader shared child-related expenses.
Co-parents often share child-related expenses beyond those covered by child support. This includes purchases like school supplies, extracurricular clubs and team fees, uniforms, personal electronics etc. Your add-ons may be medical supplies, clinical supports, private wellness or educational program fees. Spelling these out in your agreement now can help you avoid disagreements over their importance in the future.
You may be comfortable with the proportion by which you've agreed to share child-related expenses now, but what happens when your three-year-old receiving early intervention services grows to be your fifteen-year-old in need of a private therapeutic high school? If it's possible that your child may require a large needs related investment in the future, use your agreement as a place to outline how you'd handle an extraordinary future expense.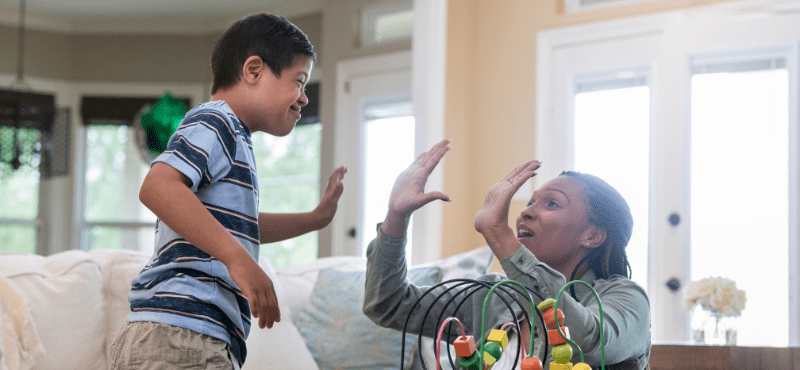 4. Consider when/if your child will be emancipated.
Emancipation is the age at which your child is presumed to be independent, and able to be self supporting. It therefore marks the end of the obligation to pay child support. In most states emancipation occurs "at age 18, or 19 if still enrolled in high school at that time." Some states extend this period until a child enrolled in college has graduated from their undergraduate program.
An exception to the rule of emancipation can occur when a child's special need impacts their ability to become independent. If your child is going to require scaffolding beyond your state's age of emancipation, you'll want to raise this issue and ensure child support does not end prematurely.
5. Establish a special needs trust.
Your child may be eligible for social security disability benefits in the future. You may need to protect their eligibility by holding income, inheritance, education savings in a special needs trust. A special needs attorney or financial advisor can explain what's needed and establish a trust that will safeguard any money you intend to set aside for your child's future.
Within that trust you may establish an ABLE account, similar to a 529, and ABLE is a tax free college savings account. It's unique feature, only available to a student with special needs, is that distributions may be taken for a wide variety of expenses beyond tuition, including housing and a variety of day to day supplies.
What your child needs most is YOU. You are their champion, their advocate, and the one who knows them best.
Enlist professionals with special needs experience who can help you develop the action plan you need to ensure you and your child will thrive as you move forward.
Using your divorce negotiation to establish what's truly in your child's best interest will not only guarantee their needs are protected, but set an example of how to turn obstacles into opportunities.